Out of Style
The Canadian Press Stylebook, a decades-old industry standard, falls short when it comes to diversity reporting
Fatima Syed
At present, The Canadian Press Stylebook has one section dedicated to "Sensitive subjects," which discusses topics such as Aboriginal peoples, disabilities, sexism, race and ethnicity. Most of the content is dedicated to the basic dos and don'ts of reporting on these subjects, seemingly subject to interpretation by journalists—and some fuel a problematic narrative.
"Race is pertinent in reporting an accomplishment unusual in a particular race," according to the 17th (and most up-to-date) edition of the style guide. No further is explanation is offered as to why it's important to identify, for example, a mayoral candidate of Arab descent by their ethnic background, but John Tory simply by name.
There is an increasing need for newsrooms to talk about how they identify and report on ethnic and cultural communities. New Canadian Media (NCM), a news website dedicated to Canadian immigrant news, is trying to start that conversation with the Ethnic Media & Diversity Style Guide. It speaks to the growing multicultural Canada and provides much-needed guidance for journalists and news organizations who want to ensure diligence and sensitivity in their diversity reporting. "These newcomers change our lexicon and our understanding of the world around us," says George Abraham, publisher of NCM.
It's one of a few issue-specific guides released in the last couple of months, following a media reference guidebook on how to discuss trans and gender-diverse people and another on how to report on sexual violence. Anthony Collins, co-chair of the Toronto Star's newsroom style committee, says any guide on these topics will be welcome. "I often find the sources we turn to are incomplete or out of date," he says, adding that, while the CP Stylebook has good advice on some points, it is selective in the topics it covers—topics this new style guide aims to start addressing.
"Issues like diversity seem to be evolving these days at an even more rapid pace than the English language itself," says CP Stylebook editor James McCarten, "and it can be a challenge to keep up." McCarten says CP is always rethinking and reconsidering the advice in this section of the guide and "will give due consideration to expanding the section."
The new diversity style guide's effectiveness will depend on if and how it is used by newsrooms. Collins says the Star does have a short and selective internal stylebook that covers several topics related to diversity, created out of past consultations with the newsroom. "We sometimes get questions from reporters or editors on whether a particular term should be used in our paper, or whether it might be offensive or outdated," says Collins. "The more sources we have at hand, the better the style committee will be able to respond to such queries."
McCarten says the CP policy has always been to provide broad guidance on this topic, knowing newsrooms have their own internal policies. "One of the perils of a prescriptive approach is that it can lead to formulaic, cookie-cutter writing," says McCarten, "a strict set of heavy-handed rules runs the risk of stifling a writer's voice." Better to advise caution and foster a strong sense of judgement and common sense instead.
The first edition of the diversity style guide is a work in progress, according to style guide authors Marina Giannitsos and Amira Elghawaby. It still needs feedback from communities most affected by the pitfalls and misconceptions perpetuated by language. This helps to avoid mishaps such as reporters claiming that three suspicious "Middle Eastern-looking men" had been flagged by Vancouver police at Pacific Centre mall. A veteran journalist later apologized for wrongly identifying the British tourists.
"This is within the realms of slow progression," says Giannitsos. "It needs a bigger conversation." Every word in the guide is sourced from guides around the world, explaining historical and cultural context and advising caution or refrain when needed. We've compiled a sample of these terms in the video below.
"I think the best we can do as journalists is to listen to people—particularly those from groups that have been ignored or misrepresented in mainstream media—and be respectful in the way we refer to them," says Collins. And as language evolves, this flexibility and adaptability is being recognized by these new style guides.
"It offers a practical tool to avoid the innumerable pitfalls that confront reporters and writers in a multicultural society," says Abraham. "Ignorance is no defence for sloppy journalism."
Join the conversation on Twitter using #whydiversity.
Offleash Podcast: Indigenous reporting
Paper Trolls
Hate mail is an unwritten tradition in journalism, especially for writers covering diverse issues
Warning: the pictures in this post contain explicit language that could offend and disturb some readers.
A white envelope with the words "Clean up Canada! No more Immigration!" appeared in Ashante Infantry's mail slot. What should have been a dot in the second exclamation point was a swastika. The Toronto Star reporter opened it to find some of her clippings taped together. An arrow connected an image of a Black man to a handwritten message scrawled on a white piece of paper, part of which read, "I say send the lazy bastard back on the first banana boat out!"
As a reporter who has covered immigration and race issues, Infantry used to receive these letters for years. She used to throw them away. Then she decided to hang onto some of them, to use as teaching aids. Or if, "in the future, I would need to remind myself about these kind of things happening."
She's not alone. Receiving hate mail is an unwritten tradition in journalism, especially for writers who often cover sensitive issues like race, immigration, gender and religion, to name a few. Jim Rankin, a Star reporter-photographer who has written extensively on race issues, calls those who send such hateful comments—online or via snail mail—"angry pyjama people," because he pictures them writing in their basement in their PJs.
This problem is by no means particular to the Star. Trolling is, unfortunately, an industry-wide experience that spans both decades and media. When post was the main form of communication, people took the time to clip articles, photocopy them, tape them together and attach their own comments to the collage before fitting it neatly into a small envelope. Today, with tweets, comment sections and emails, less time is needed online.
Such messages may not be directly threatening, but they are unquestionably disturbing and, for many, insulting.
Listen to Ashante Infantry on being accustomed to hate mail
Nicholas Keung, the Star's immigration reporter, doesn't look at that type of mail anymore, though he receives it on a regular basis. Straight to the trash is his approach. "There's a range of these negative comments that are just outright racist," he says. He gets emails and phone calls about how horrible his stories are and how their subjects do not warrant sympathy or empathy.
A regular correspondent sends him a package of story clippings where ethnic labels are underlined in red marker: Somali. Black. Occasionally, they're labelled terrorists. "I think people today have difficulty accepting that Canada is no longer monocultural," says Keung.
Infantry chooses not to be on social media, partly because she believes that journalists will be attacked just because a small group of people feel the need to hate. "As a Black woman, I get enough of that in subtle and overt ways," says Infantry. "If I can avoid it professionally, I prefer to do that."
Listen to Ashante Infantry's most memorable hate mail experience
Much of the material in the photo gallery below is from the 1990s and the early 2000s, when journalists regularly received snail mail. After being inundated with it for years, many journalists have become accustomed to it. The few letters that still make it to their desks are thrown away. Journalists try to ignore most online hate, even as social media amplifies the trolls' voices. Yet, while the medium has changed, the challenge is the same. And it's hard to deny the power words can have after looking through these letters.
[doptg id="1″]
Join the conversation on Twitter using #whydiversity.
When it comes to diversity, we're still learning
A student at the Ryerson School of Journalism, which I chair, asked me recently whether I think the school is doing enough to help young journalists understand diverse communities and how to cover them.
My answer: we're working on it.
It's important that we do. Journalists exist to explain the world to the world—a world of almost infinite variety. If journalists approach their task with an expectation that people are or should be alike, there's no chance of the job being done well.
This makes understanding and covering diversity a core skill for journalists, at least in countries like Canada. Figuring out how to teach this and other core journalistic skills, however, is complicated.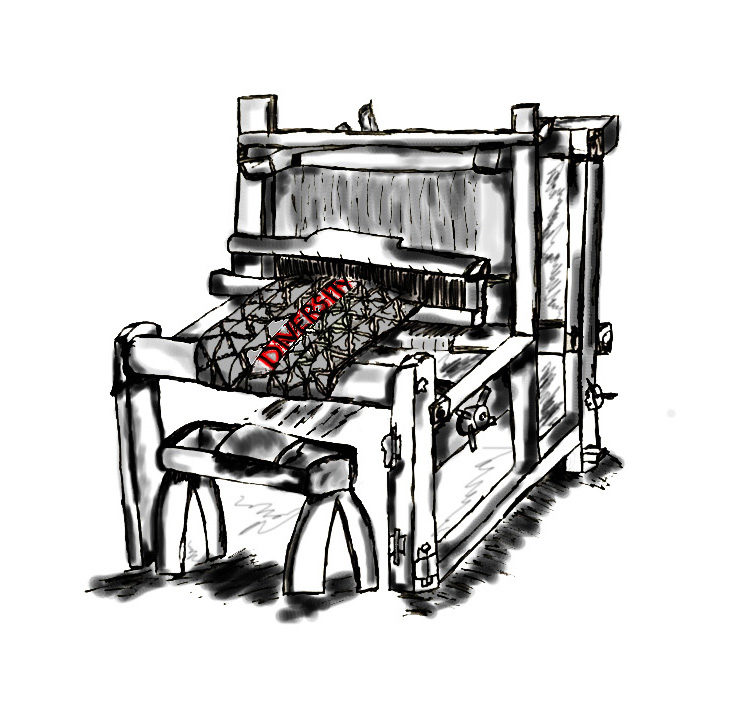 Until fairly recently, Ryerson's undergraduate journalism program was heavily "streamed," and students' paths consisted mostly of required courses. We were proud to announce in 1997 that all students would take a course in covering diversity. Ironically, by the time that course won a Canada Race Relations Foundation award in 2003, our ideas about teaching had changed. This and several other course requirements were eliminated over the following years, amid some controversy.
We now think that instead of putting a vital area of training into a single-course silo, it should be woven through the curriculum, introduced in the first weeks of study and reinforced until graduation. Even Ryerson's required ethics and law course will soon disappear: rather than siphoning free expression, human rights and libel into 12 classes in a single semester, we want these topics to take their rightful place alongside vital practical skills such as interviewing, writing, multimedia production and, yes, covering diversity.
Understood this way, Ryerson students should learn to cover diversity by, well, covering diversity—by reporting stories on the streets of one of the world's most diverse cities. By getting feedback and evaluation on the quality of their work, and by participating in candid discussions about the issues encountered, they learn to be better observers, interpreters and citizens.
In recent months, upper-level undergraduates have written or produced stories on how micro-aggressions hurt, on the dearth of women cartoonists, on personal support workers' interactions with people with disabilities, on an Indigenous student's anxiety over her lighter skin tone, on sex-worker peer groups and Queer axe-throwers and Arabic calligraphers in Canada. A course on international journalism has discussed reporting across cultures and economic marginalization. Students in Reporting Religion have examined Tibetans protesting against the Dalai Lama and the experience of Mormon elders on mission in Toronto. An editing class discussed sexist and racist language, and a health and science reporting course looked at homophobia. Meanwhile, school-wide events last semester explored the online and other harassment of women, the status of women in newsrooms, and coverage of Indigenous issues.
Does all this mean that, from a curricular point of view, we have "got diversity covered?"
I wish.
Some teachers and students are, of course, more ready and willing than others to address sensitive issues, and the manner of this engagement varies from helpfully diverse to, sadly, the reverse. Sometimes issues of diversity are swept aside or handled with a dismissive reference to "political correctness," a term that lost useful meaning before most of our students were born. Occasionally, judgment calls and remarks made in meetings and classes still leave us wondering just where people have been living for the past couple decades or so. Actions and comments that hurt others or reveal insensitivity to difference usually lead to difficult discussions, whether in private or in larger groups—as they should.
So, we're still learning.
Last year, for example, we asked representatives of the university's Office of Equity, Inclusion and Diversity to speak with our faculty about how to establish a culture of respect in the classroom—an atmosphere where everyone gets a fair say and no one's an outsider. It was an awkward discussion, but it helped us understand more clearly how seemingly minor incidents can leave people feeling smaller, and how offhand or humorously intended remarks have the effect of enforcing the majority's cultural reference points.
This year, spurred by a call to action from the Truth and Reconciliation Commission, the journalism school is building a plan to raise students' awareness of Indigenous issues through targeted assignments, new course content and a day-long workshop for journalism faculty members about Aboriginal culture, history and representation.
We also need to get closer to a position where all students, regardless of identity, see themselves mirrored in a teacher's culture and heritage at some point in the program. Given the number of cultures and electives in our department, we're unlikely to make it all the way there, but, in our hiring efforts and selection of guest speakers, we can and will try harder.
And in doing so, we'll keep learning.
Join the conversation on Twitter using #whydiversity.
Subscribe to our newsletter
On the Job
  Four reporters share their experiences covering diverse issues